Holy Family Red Crescent Medical College Hospital (HFRCMCH) is a beacon of healthcare and education in Dhaka, Bangladesh. Established in 1953, this esteemed institution stands as a testament to dedication, compassion, and excellence in medical care and training. Inspired by the vision of Prime Minister Janonetri Sheikh Hasina, daughter of the Father of the Nation, HFRCMCH has been nurturing future healthcare professionals for over six decades.
Operating under the guidance of the Bangladesh Red Crescent Society (BDRCS) and with strong support from the University of Dhaka and the Government of Bangladesh, HFRCMCH follows the MBBS course curriculum set by Dhaka University and the Bangladesh Medical and Dental Council. The institution is committed to producing skilled and compassionate doctors who can serve their communities and beyond.
With 720 beds and a vast array of clinical services, HFRCMCH has become a vital healthcare hub in Dhaka.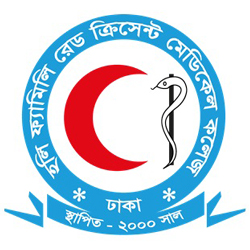 The medical college, with its modern facilities and dedicated teaching staff, ensures that students receive high-quality education and training. Its library, equipped with an extensive collection of textbooks, reference materials, and journals, is a valuable resource for both students and faculty.
Holy Family Red Crescent Medical College Hospital is a recognized institution with listings in esteemed directories and organizations such as the AVICENNA Directory and FAIMER International Medical Education Directory-IMED. Additionally, it is an examination center for FCPS Part-II and offers specialized medical programs.
With a commitment to excellence in education and healthcare, HFRCMCH is a vital part of the healthcare landscape in Bangladesh, dedicated to creating a brighter and healthier future for all.
Holy Family Red Crescent Medical College Hospital Address And Contact Details
🏥 Address: 1, Eskaton Garden Road, Dhaka 1000, Bangladesh
☎️ Phone: 
✅ College: +88 02 48317031, +88 02 48313234
✅ Hospital: +88 02 48311721-5
Email: info@hfrcmc.edu.bd

Holy Family Red Crescent Medical College Hospital Location Map
Holy Family Red Crescent Medical College Hospital Doctor List & Chamber Details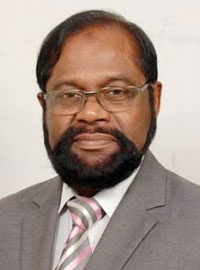 Prof. Dr. M. U. Kabir Chowdhury
✅ Professor Of Dermatology & Venereology
✅ MBBS, DDV (Vienna), AFICA (USA), FRCP (Glasgow)
✅ Skin, Allergy & Sexual Diseases Specialist
✅ Holy Family Red Crescent Medical College & Hospital
✅ Appointment Contact:
☎️ Tel: +880248311721, +880248311722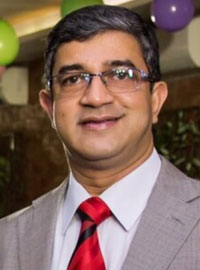 Prof. Dr. A.K.M Shamsul Kabir
✅ Professor Of Medicine
✅ MBBS (DU), FCPS (Medicine), MD (Hepatology)
✅ Liver Diseases & Medicine Specialist
✅ Holy Family Red Crescent Medical College & Hospital
✅ Appointment Contact:
☎️ Tel: +880248311721, +880248311722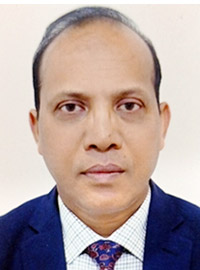 Prof. Dr. S.M. Khorshed Mazumder
✅ Professor & Head Of ENT
✅ MBBS, FCPS (ENT), MS (ENT), FRCS (UK)
✅ ENT (Ear, Nose, Throat) Specialist & Head Neck Surgeon
✅ Holy Family Red Crescent Medical College & Hospital
✅ Appointment Contact:
☎️ Tel: +880248311721, +880248311722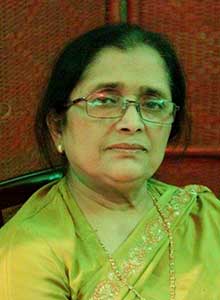 Prof. Dr. Rowshan Ara Begum
✅ Professor Of Gynecology & Obstetrics
✅ MBBS, FCPS (OBGYN), FICS
✅ Gynecology, Obstetrics, Infertility Specialist & Laparoscopic Surgeon
✅ Holy Family Red Crescent Medical College & Hospital
✅ Appointment Contact:
☎️ Tel: +880248311721, +880248311722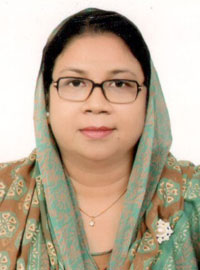 Prof. Dr. Kishwar Sultana
✅ Professor & Head Of Gynecology & Obstetrics
✅ MBBS, FCPS (OBGYN), MCPS (OBGYN), DGO (OBGYN)
✅ Gynecology, Obstetrics Specialist & Surgeon
✅ Holy Family Red Crescent Medical College & Hospital
✅ Appointment Contact:
☎️ Tel: +880248311721, +880248311722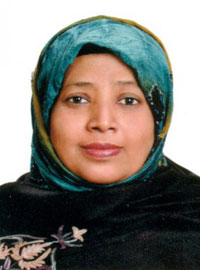 Prof. Dr. Shahin Rahman Chowdhury
✅ Professor Of Gynecology & Obstetrics
✅ MBBS, MRCOG (UK), FCOG (UK)
✅ Gynecology, Infertility Specialist & Laparoscopic Surgeon
✅ Holy Family Red Crescent Medical College & Hospital
✅ Appointment Contact:
☎️ Tel: +880248311721, +880248311722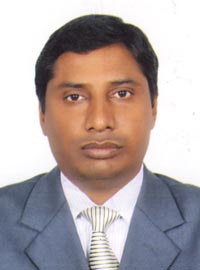 Prof. Dr. Md. Fakhrul Alam
✅ Professor Of Gastroenterology
✅ MBBS, FCPS (Medicine), MD (Gastroenterology)
✅ Gastroenterology, Liver Diseases, Pancreas & Medicine Specialist
✅ Holy Family Red Crescent Medical College & Hospital
✅ Appointment Contact:
☎️ Tel: +880248311721, +880248311722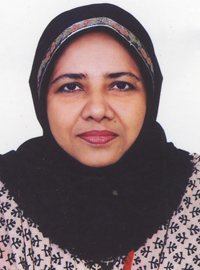 ✅ Professor Of Gynecology & Obstetrics
✅ MBBS, MCPS (Obs & Gynae), DGO (Obs & Gynae), FCPS (Obs & Gynae)
✅ Gynecology, Obstetrics Specialist & Laparoscopic Surgeon
✅ Holy Family Red Crescent Medical College & Hospital
✅ Appointment Contact:
☎️ Tel: +880248311721, +880248311722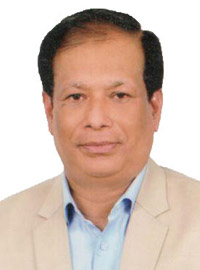 Prof. Dr. Md. Nazrul Islam
✅ Professor Of Orthopedic Surgery
✅ MBBS, D-ORTHO
✅ Orthopedics (Bone, Joint, Trauma, Spine) Specialist & Surgeon
✅ Holy Family Red Crescent Medical College & Hospital
✅ Appointment Contact:
☎️ Tel: +880248311721, +880248311722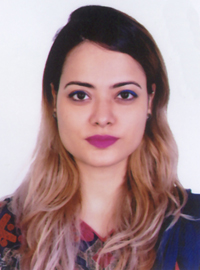 ✅ Registrar Of Surgery
✅ MBBS (DMC), FCPS (Surgery), MRCS (UK)
✅ General & Laparoscopic Surgeon
✅ Holy Family Red Crescent Medical College & Hospital
✅ Appointment Contact:
☎️ Tel: +880248311721, +880248311722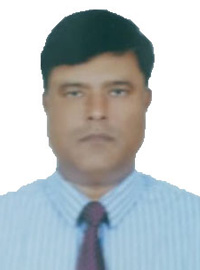 Prof. Dr. Abu Hena Mostafa Kamal
✅ Professor Of Medicine
✅ MBBS, FCPS (Medicine)
✅ Medicine (All Diseases of Adults) Specialist
✅ Holy Family Red Crescent Medical College & Hospital
✅ Appointment Contact:
☎️ Tel: +880248311721, +880248311722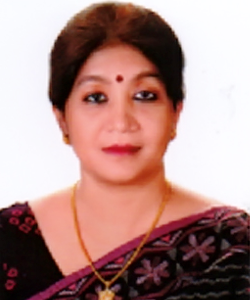 ✅ Professor Of Gynecology & Obstetrics
✅ MBBS, MCPS, DGO, FCPS, MS
✅ Gynecology & Obstetrics Specialist
✅ Holy Family Red Crescent Medical College & Hospital
✅ Appointment Contact:
☎️ Tel: +880248311721, +880248311722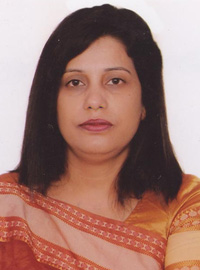 ✅ Associate Professor Of Gynecology & Obstetrics
✅ MBBS, MCPS, DGO, FCPS (OBGYN), MS (OBGYN)
✅ Gynecology Specialist & Surgeon
✅ Holy Family Red Crescent Medical College & Hospital
✅ Appointment Contact:
☎️ Tel: +880248311721, +880248311722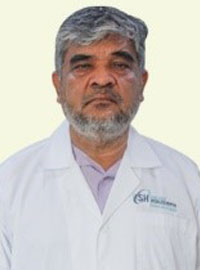 ✅ Professor & Head Of Endocrinology & Metabolism
✅ MBBS (DMC), MD (Endocrinology)
✅ Endocrinology (Hormone, Diabetes, Thyroid Diseases) Specialist
✅ Holy Family Red Crescent Medical College & Hospital
✅ Appointment Contact:
☎️ Tel: +880248311721, +880248311722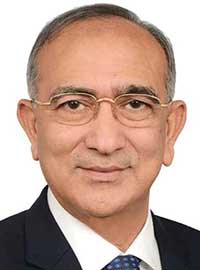 Major Gen. Prof. Dr. H. R. Harun
✅ Professor & Head Of Urology
✅ MBBS, FCPS (Surgery), FRCS (Glasg & Edin), Diploma (Urology, UK), WHO Fellow (Urology)
✅ Consultant Urological Surgeon
✅ Holy Family Red Crescent Medical College & Hospital
✅ Appointment Contact:
☎️ Tel: +880248311721, +880248311722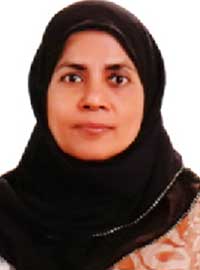 ✅ Professor Of Gynecology & Obstetrics
✅ MBBS, DGO, FCPS (OBGYN), MCPS (OBGYN)
✅ Gynecology & Obstetrics Specialist
✅ Holy Family Red Crescent Medical College & Hospital
✅ Appointment Contact:
☎️ Tel: +880248311721, +880248311722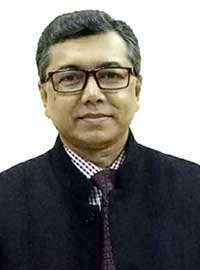 Prof. Dr. Md. Burhan Uddin Khan
✅ Professor & Head Of Surgery
✅ MBBS, FCPS (Surgery), MRCS (Edinburgh), MRCS (​UK), FMAS
✅ General & Laparoscopic Surgeon
✅ Holy Family Red Crescent Medical College & Hospital
✅ Appointment Contact:
☎️ Tel: +880248311721, +880248311722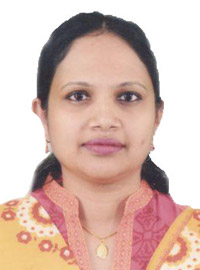 Dr. Farzana Rabin (Shormi)
✅ Associate Professor & Head Of Psychiatry
✅ MBBS, M.Phil (Psychiatry), MD (Psychiatry)
✅ Psychiatry (Brain Disorder, Mental Diseases, Drug Addiction) Specialist
✅ Holy Family Red Crescent Medical College & Hospital
✅ Appointment Contact:
☎️ Tel: +880248311721, +880248311722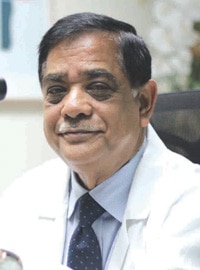 Prof. Dr. S. M. Munirul Huq
✅ Professor Of Ophthalmology
✅ MBBS, DO (Ireland), FRCS (Glasgow), FRCO (UK), FACS (USA)
✅ Eye Specialist & Phaco Surgeon
✅ Holy Family Red Crescent Medical College & Hospital
✅ Appointment Contact:
☎️ Tel: +880248311721, +880248311722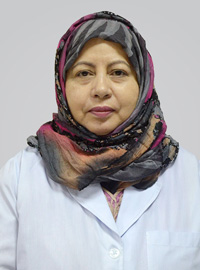 ✅ Associate Professor Of Gynecology & Obstetrics
✅ MBBS, DGO, FCPS (OBGYN)
✅ Gynecology, Obstetrics Specialist & Surgeon
✅ Holy Family Red Crescent Medical College & Hospital
✅ Appointment Contact:
☎️ Tel: +880248311721, +880248311722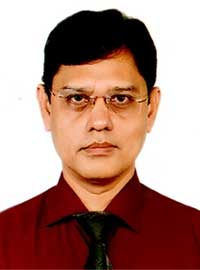 ✅ Associate professor and Head Department of Dermatology
✅ MBBS (DU), DDV (BSMMU)
✅ Skin, Allergy & Sexual Diseases Specialist
✅ Holy Family Red Crescent Medical College & Hospital
✅ Appointment Contact:
☎️ Tel: +880248311721, +880248311722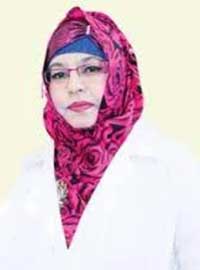 ✅ Consultant
✅ MBBS, DDV
✅ Skin & Sexual Diseases Specialist
✅ Holy Family Red Crescent Medical College & Hospital
✅ Appointment Contact:
☎️ Tel: +880248311721, +880248311722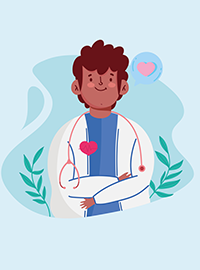 Dr. Captain. Md. Saiful Islam Saif
✅ Assistant Professor Of Orthopedic Surgery
✅ MBBS, MS (ORTHO), D-ORTHO (NITOR), AO BASIC (Trauma), APSS Fellow (Spine), Training in Hip & Knee Replacement Surgery (Thailand, USA), Training in Spine Surgery (USA)
✅ Orthopedic, Bone Joint, Trauma & Spine Specialist Surgeon
✅ Holy Family Red Crescent Medical College & Hospital
✅ Appointment Contact:
☎️ Tel: +880248311721, +880248311722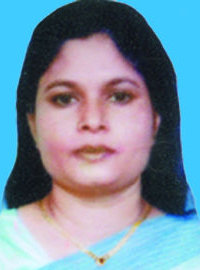 Prof. Dr. Jesmin Ara Begum
✅ Professor Of Gynecology & Obstetrics
✅ MBBS, FCPS (OBGYN), MCPS, MS (OBGYN), Specially Trained in Reproductive Medicine & Cancer Disease
✅ Gynecology, Obstetrics, Infertility Specialist & Laparoscopic Surgeon
✅ Holy Family Red Crescent Medical College & Hospital
✅ Appointment Contact:
☎️ Tel: +880248311721, +880248311722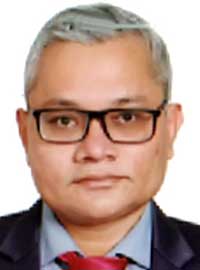 ✅ Assistant Professor Of Neurosurgery
✅ MBBS, MS (Neurosurgery)
✅ Neurosurgery Specialist
✅ Holy Family Red Crescent Medical College & Hospital
✅ Appointment Contact:
☎️ Tel: +880248311721, +880248311722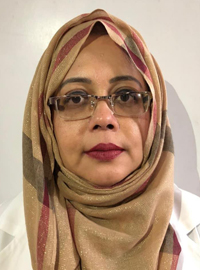 ✅ Former Associate Professor & Head Of Oncology
✅ MBBS, MPhil (Clinical Oncology), Trainer in Breast & Cervical Cancer from Georgetown University (USA)
✅ Cancer Specialist
✅ Holy Family Red Crescent Medical College & Hospital
✅ Appointment Contact:
☎️ Tel: +880248311721, +880248311722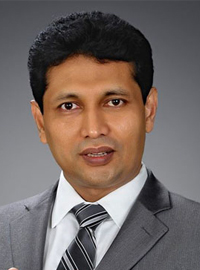 Dr. Md. Bazlul Bari Bhuiyan
✅ Associate Professor Of Ophthalmology
✅ MBBS, DO, FCPS (EYE)
✅ Cataract, Phaco, SICS & Laser Surgeon
✅ Holy Family Red Crescent Medical College & Hospital
✅ Appointment Contact:
☎️ Tel: +880248311721, +880248311722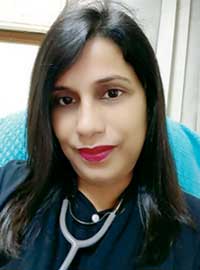 ✅ Associate Professor Of Gynecology & Obstetrics
✅ FCPS, DGO, MCPS, MBBS, Highly trained in Obs. (India, Mumbai)
✅ Gynecology & Obstetrics Specialist
✅ Holy Family Red Crescent Medical College & Hospital
✅ Appointment Contact:
☎️ Tel: +880248311721, +880248311722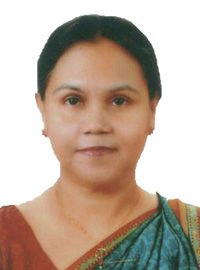 Dr. Mehrose Alam Chowdhury
✅ Former Consultant Of Gynecology & Obstetrics
✅ MBBS, FCPS (OBGYN)
✅ Gynecology, Obstetrics Specialist & Surgeon
✅ Holy Family Red Crescent Medical College & Hospital
✅ Appointment Contact:
☎️ Tel: +880248311721, +880248311722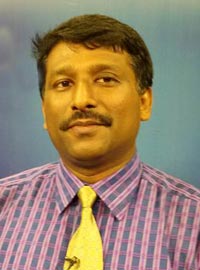 Dr. Fuad Mohammad Shaheed Hossain
✅ Resident Doctor Of ENT
✅ MBBS, DLO (BSMMU), MS (ENT)
✅ ENT (Ear, Nose, Throat) Specialist & Head Neck Surgeon
✅ Holy Family Red Crescent Medical College & Hospital
✅ Appointment Contact:
☎️ Tel: +880248311721, +880248311722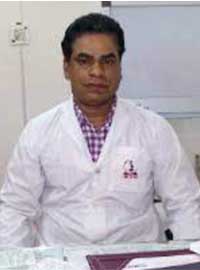 ✅ Associate Professor Of Orthopedic
✅ MBBS (Dhaka), MS (Ortho)
✅ Orthopedic & Trauma Surgeon
✅ Holy Family Red Crescent Medical College & Hospital
✅ Appointment Contact:
☎️ Tel: +880248311721, +880248311722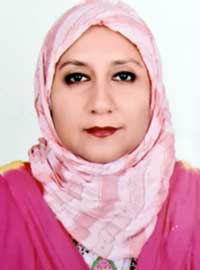 ✅ Associate Professor Of Gynecology & Obstetrics
✅ MBBS, DGO, FCPS (OBGYN)
✅ Gynecology & Obstetrics Specialist
✅ Holy Family Red Crescent Medical College & Hospital
✅ Appointment Contact:
☎️ Tel: +880248311721, +880248311722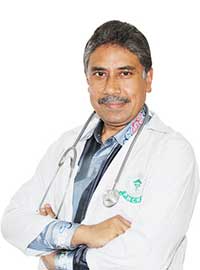 Prof. Dr. A.S.M. Qamrul Hasan
✅ Professor & Head Of Neurosurgery
✅ MBBS, MS (Neurosurgery), WHO Fellow (Indonesia)
✅ Brain, Spine & Neurosurgeon
✅ Holy Family Red Crescent Medical College & Hospital
✅ Appointment Contact:
☎️ Tel: +880248311721, +880248311722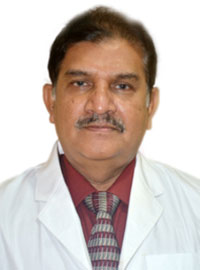 ✅ Professor Of Surgery
✅ MBBS, FCPS (Surgery), FICS
✅ General & Laparoscopic Surgery Specialist
✅ Holy Family Red Crescent Medical College & Hospital
✅ Appointment Contact:
☎️ Tel: +880248311721, +880248311722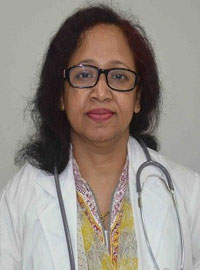 ✅ Assistant Professor Of Obstetrics & Gynecology
✅ MBBS, MCPS, MS (OBGYN)
✅ Gynecology, Obstetrics Specialist & Surgeon
✅ Holy Family Red Crescent Medical College & Hospital
✅ Appointment Contact:
☎️ Tel: +880248311721, +880248311722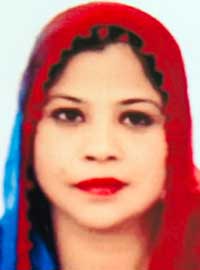 ✅ Assistant Professor Of Obstetrics & Gynecology
✅ MBBS, DGO, FCPS (OBGYN)
✅ Gynecology & Obstetrics Specialist
✅ Holy Family Red Crescent Medical College & Hospital
✅ Appointment Contact:
☎️ Tel: +880248311721, +880248311722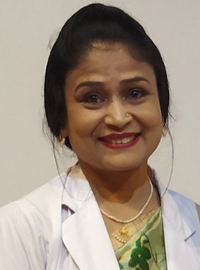 ✅ Associate Professor Of Ophthalmology
✅ MBBS, DO, MS (EYE), Fellow in Oculoplasty & Ocular Oncology (LVPEI)
✅ Phaco, Glaucoma & Extraocular Surgeon
✅ Holy Family Red Crescent Medical College & Hospital
✅ Appointment Contact:
☎️ Tel: +880248311721, +880248311722