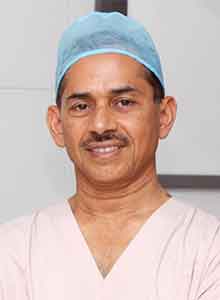 Professor Dr. AKM Fazlul Haque
Neurosurgeon, Surgery

Speciality : COLORECTAL SURGEON

Education : MBBS, FCPS, FICS (USA) Fellow Colorectal Surgery (Singapore) International Scholar, Colorectal Surgery (USA)

Work Days: Saturday, Sunday, Monday, Tuesday, Wednesday
Professor Dr. AKM Fazlul Haque
Professor A. K. M. Fazlul Haque is one of the best Colorectal surgeons in Bangladesh. He was the Professor & Founder Chairman (Retd.) Department of colorectal surgery Bangabandhu Sheikh Mujib Medical University Dhaka Bangladesh.
Dr. AKM Fazlul Haque Chamber & Appointment:
Eden Multi-Care Hospital Limited.
Hospital / Clinic Address: 753, Satmasjid Road, Dhaka-1209, Bangladesh. | Beside Star kabab / Opposite of Abahoni Playground

Visiting Hours: 9 AM – 2 PM And 5 PM- 8 PM

Contact Info: Mobile Number: 01755-697173, 01755-697174, 01755-697175, 01755697176

Telephone Number: 58150507-10 Appointment Starts at 06:00 AM with payment of Consultant fee.
Early Life and Education:
A. K. M. Fazlul Haque was born on January 25, 1958 in the village of Gazipura in the Patuakhali district of Bangladesh. His father is Rashid Ahmed. A. K. M. Fazlul Haque received a Secondary School Certificate (SSC) from the Jessore Board in 1972. In 1974 he completed a Higher Secondary Certificate (HSC). In 1982, he completed his MBBS degree from Dhaka Medical College. He earned a Fellowship (FCPS) from the Bangladesh College of Physicians and Surgeons in January 1989.
Career and Contributions:
Haque worked in government and private health care in Bangladesh from April 1982 until 2021. He has been using full limited colorectal surgery since 1997. Over the past 18 years he has consulted and consulted nearly 9,50,000 new patients and operated 5.35,000 patients in private and government hospitals who have pills, fistulas, anal fissures, colon and rectal cancer, polyp, rectal prolapse, and diverticulitis. He usually does even a short or full colonoscopy for most of the patients. He has attended many conferences at home and abroad. He has not done many international workshops. He was visiting the University of Tribhubon, Nepal. It has successfully performed the largest number of surgeries worldwide for pills, fistulas, anal fissures, colon cancer and rectal cancer.
Haque is the founder chairman of colorectal surgery in Bangabandhu Sheikh Mujib Medical University. It may be specially mentioned that Professor Haque is the pioneer in colorectal Surgery in Bangladesh and the Subcontinent. He successfully initiated various modern surgeries of the colon and rectum.
Haque has written a book on colorectal surgery for public which is widely circulated. He has started few operations in Bangladesh for the first time namely Low anterior resection with double stapling, Longo operation and complex fistula operation with seton technique.
Member, American Society of Colon & Rectal Surgeons
Member, Endoscopic & Laparoscopic Surgeons of Asia, ELSA, SINGAPORE
Life Member, Bangladesh College of Physicians & Surgeons
Life Member, Society of Surgeons of Bangladesh
Life Member, Bangladesh Medical Association