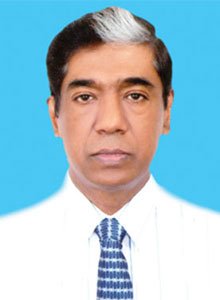 Prof. Dr. Pran Gopal Datta
ENT

Speciality : ENT (Ear, Nose & Throat, Tonsil)

Education : MBBS, MCPS, ACORL, PhD

Work Days: Sunday, Monday, Tuesday, Wednesday, Thursday
Prof. Dr. Pran Gopal Datta
Professor Dr. Pran Gopal Datta is a Specialist in ENT. Nationally acknowledged and internationally reputed doctor, social worker, freedom fighter, a very good teacher and a unique example of silently serving the cause of humanity is Professor Dr. Pran Gopal Datta.
Dr. Pran Gopal Datta Chamber & Appointment:
Address: 32, B.U.KM SHAIFULLAH SARAK ( GREEN ROAD )

DHANMONDI, DHAKA-1205

Appointment Contact Number: +88 01966 010138

TEL: 02-9612345,02-9612346,02-9612347,02-9612348,02-9612349,

02-9612350,02-9612351,02-9612352,02-9612353,02-9612354,

02-9615412, 02-8628820,02-8628821
Early Life and Education of Dr. Pran Gopal Datta
He was born in 1953 on 01 October at Mahichail village of Chandina P/s under Comilla district. He is the son of father Kalachan Datta & Mother Kiron Prova Datta. He is the second among seven brothers and sisters. After completing his primary and elementary study up to class eight at local village school he got himself admitted at Chandina Pilot High School at class nine in science section in the year of 1966. Passing out his matriculation examination with distinction in 1968 he got himself admitted at Comilla Victoria College. Hence forward he got himself involved in active student leagues politics.
Prof. Dr. Pran Gopal Datta Education:
| | | |
| --- | --- | --- |
| Degree | Institution | Year |
| SSC | Chandina Pilot High School | 1968 |
| MBBS | BCPS | 1976 |
| PHD | ODESA State medical university of USSR | 1983 |
| MSC | Manchester University of UK | 1992-1993 |
| FRCS | The University of Leeds, UK | 2006 |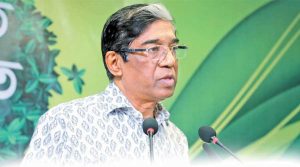 Freedom Fighter and Career of Dr. Pran Gopal Datta
Professor Dr. Pran Gopal Datta participated in the election campaign of Mr. Zohor Ahmed Chowdhury and M A Aziz prior to the election of 1970 along with senior students of medical science against muslim league candidates. He use to compose the posters, leaflets in his own hand in favor of the candidates of his party. No sooner than the turmoil situation of 1970 was over, the struggle for freedom of 1971 has started.
He participated in the 1971 liberation war for our independence and fought tet-a -tet fight brilliantly. He fought under the leadership of Sheikh Fazlul Haque Moni in the eastern sector at Tripura. During the Liberation war Dr. Pran Gopal Datta was assigned with the responsibility of making correspondences with different agencies involved in liberation war inclusive of the government- in-exile.
He used to compose the letters dictated by Sheikh Fazlul Haque Moni directly to the 'Mujib Bahini' head of Indian government appointed Major General Uban, Swan Sing, Colonel Purakayastha and personal officer of Prime Minister Indira Gandhi. It was a part of our freedom struggle full of thrill, agony, pangs and pains depicted in these correspondences. Moreover, all these letters used to carry the message of orders, directives, list of materials, distribution situation of commodities-where to receive, how to deliver at the reach of the freedom fighters.By dint of his being acquainted with the personnel at the helm of affairs of liberation war at Mujib Nagar Dr. Pran Gopal Datta came in touch with personalities like Syed Nazrul Islam, Taz Uddin Ahmed, Tofael Ahmed, Sheikh Fazlul Haque Moni etc. In an interview with Syed Nazrul Islam accompanied by Sheikh Fazlul Haque Moni over a query he was introduced as the man responsible for making correspondences from Tripura to different offices inclusive of PM Indira Gandhi office and the planted Generals of Indian Army. Syed Nazrul Islam developed his interest in Dr. Pran Gopal Datta and asked Sheikh Fazlul Haque Moni to set him at his disposal for correspondences. Henceforth he used to take the dictation of Syed Nazrul Islam.His letters, copies of correspondences of the contemporary period written in his own hand are still preserved at the Fort William archives in Calcutta. Although he was in the battle field at Tripura his father and family members were still staying at village home at Chandina. The cruel persecutors Razakars took away his father in the torture cell and tortured him to death. Finding no other way to meet up the family need he found out a job after his father's death. But could not continue in the job remembering his father's desire to qualify himself as a doctor.
Then he again prosecuted his study in medical science, completed his MBBS in the year 1976 and joined CMCH (Chittagong Medical College and Hospital) as a medical officer in 1977. During 1987 he served at Rangpur Medical College, in 1999 BSSMU (Bangabandhu Sheikh Mujib Medical University), he worked as treasurer of BSMMU (Bangabandhu Sheikh Mujib Medical University) till 2001. In 2009, he was appointed as the Vice Chancellor of BSMMU (Bangabandhu Sheikh Mujib Medical University) by Awami League government.
Assuming this appointment of Vice Chancellor as the divine assignment this country acclaimed physician Dr. Pran Gopal Datta ushered the BSMMU (Bangabandhu Sheikh Mujib Medical University) at the pinnacle of the glory through a spectacular changes. His achievements in the extension of boundary area, service to the patients, construction of modern buildings, evening consultation service, administrative reformation etc are unparallel and will ever be remembered by all those who were at work with him.
The campus got back its beautification and the academic atmosphere became dynamic. He introduced resident masters degree alike America and Britain instead of so called masters degree in medical science. Under his able leadership this university attained the height of reputation in medical education, treatments, higher study and research activities. This leading physician of the country went on voluntary retirement in 2015 leaving remaining four years of government service prior to normal retirement.
He is a regular faculty of Sarda Police Academy, S.B School, Planning Academy, National Defense College (NDC), Bangladesh Institute of Administration and Management (BIAM), Judicial Administration Training Institute (JATI), National Academy for Educational Management (NAEM) and many other training institute of the country including Public Administration Training Centre at Savar, Dhaka.
Presently he is working under the leadership of child psychology specialist Saima Wazed Hossain on Autism and neuro development disorder (NDD). He is now engaged in the service of humanity under the auspicious of Suchona Foundation as Vice Chairman under the leadership of Saima Wazed Hossain as Chairman. He desires to develop the public health service, medical education and nursing sector service. He prefers to stand by the poor, helpless and the deprived rendering services to their cause.
Personal chamber of Dr. Pran Gopal Datta is also known to be the heaven of the poor. According to him "patients are my guests or lord, I am their servant or worshipper, hospital or chamber is the temple or mosque."Irrespective of cast free poor-rich-class, he accepts everybody with smile. For his extraordinary achievements in medical science he was awarded the highest civil award "Shadhinata Padak" 2012 and the honorary fellowship of Bangla Academy. He obtained the UGC award in 2011.
Professor Dr. Pran Gopal Datta is a gem of a man. He desires to live among the people, with the people and go along with the people of Chandina, render his egalitarian services for the cause of humanity. With this pledge in view and obligation towards the humanity he is committed to serve the down-trodden people of Chandina and around is desirous of competing in the upcoming national election to qualify himself as a member of the parliament to take the platform to serve the people still better till the last days of his life.
Although he is ageing yet his works are not diminishing. He believes that, if everybody performs his/her duty sincerely Bangladesh will surely become the desired land of 'Golden Bangla' of Bangabandhu Sheikh Mujibur Rahman. Professor Dr. Pran Gopal Datta will ever be remembered like a shining star in the memory of the people of Bangladesh for his outstanding services as a honest person, dedicated freedom fighter, a man of commitment and acumen.