Rushmono Specialized Hospital is a leading healthcare institution dedicated to providing comprehensive medical services in Dhaka, Bangladesh. With a commitment to excellence, this hospital has emerged as a trusted name in the field of healthcare. Equipped with state-of-the-art facilities and staffed by a team of highly skilled professionals, Rushmono Specialized Hospital offers a wide range of medical services, from diagnostics and surgery to specialized treatments.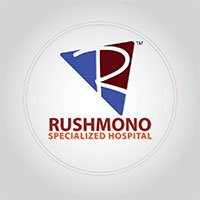 The hospital places a strong emphasis on patient care and safety. They aim to deliver the highest quality medical care, ensuring the well-being and satisfaction of their patients. Whether you require routine check-ups, specialized treatments, or emergency medical services, Rushmono Specialized Hospital is well-prepared to meet your healthcare needs.
Their dedication to maintaining top-notch medical standards and a patient-centric approach has earned them a reputation as one of the most reliable healthcare providers in Dhaka. When it comes to your health and well-being, Rushmono Specialized Hospital is a name you can trust.
Rushmono Specialized Hospital Address And Contact Details
🏥 Address: 208-9, Outer Circular Road, Moghbazar, Dhaka-1217
✅ INFORMATION: +8802 49357766, +880170 8458101
✅ RECEPTION: +8802 49357700, +880170 8458000
🚑 AMBULANCE: +880170 8458005
📧 Email: rushmonogeneralhospital@gmail.com, info@rushmono.com

Rushmono Specialized Hospital Location Map
Rushmono Specialized Hospital Doctors List
✅ Dr. Ashraf Uddin Ahmed
✅ MBBS (DMC); FRSH (London)
✅ DCH (D.U); MPH (Nutrition)
✅ Child & Nutrition Specialist
✅ Asstt. Professor-Paediatrics,
✅ Ad-din Medical College & Hospital, Dhaka
✅ Ex-Children's Physician, Dhaka Shishu Hospital
——————————–
✅ Prof. Mirza Mazharul Islam
✅ FRCS, FCPS, FICS
✅ Chief Consultant, Surgery, BIRDEM
✅ Consultation : 4 p.m. to 7 p.m.
——————————–
✅ Dr.M. Ferdous
✅ M.B.B.S (Dhaka) D.D.V (Austria) C.A Derm (London)
✅ Specialist in Skin, Sexual Disease & Cosmetics
✅ Associate Professor & Dept Head (Skin & VD)
✅ Kumudini Women's Medical College
✅ Visiting Hours: 7 P.M-9 P.M
(Tuesday & Friday Closed)
——————————–
✅ Dr. Shahinur Rahman
✅ MBBS, MD ( Cardiology ), FCCP ( USA )
✅ Assistant Professor of Cardiology
——————————–
✅ Dr. Kawser Ahmed
✅ MBBS, MD ( HK ) , MAPBA
✅ Burn & Plastic Surgeon
——————————–
✅ Dr. Md. Ghulam Mustofa
✅ MBBS, DCH ( Austria ), MAMS ( Viena ), FRSH ( London )
✅ Child – Pediatric
——————————–
✅ Dr. Mohammad Jakir Hossain
✅ MPH ( DU ), BSPT ( GB ), PGT ( BSMMU )
✅ Physiotherapy