Padma Path Lab is a renowned name in the field of diagnostics, known for its commitment to providing high-quality laboratory services in Bangladesh. With a strong focus on accuracy, patient care, and technological innovation, this diagnostic center has become a trusted partner in the healthcare journey of many.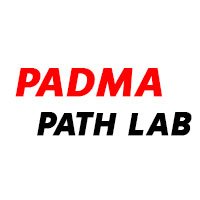 Padma Path Lab Address And Contact Details
Padma Path Lab.
🏥Address: 7 DARUSSALAM ROAD, MIRPUR-1,DHAKA.
📱MOB: 01911398419, 01935922433, 01715-912240.
☎️ TEL: 02-8018829, 8035241
Padma Path Lab Location Map
Padma Path Lab Doctors List
✅ Dr. G. A. S. Md. Shamim
MBBS, D Ortho,
Fellow I. A. E. A (Singapore)
WHO Fellow (Thailand)
Contact: 01911398419, 01935922433
✅ Dr. S. M. A Rahman
MBBS, PHD (Urology), Japan. S T (Japan)
Urologist & Anthologist
Consulting Hour's: 10 AM – 1 PM, 5 PM – 8 PM
Contact: 01911398419, 01935922433
✅ Dr. A. K. M Asad-Ud-Doja
MBBS,FCGP, FCPS(FP),CCD .
Physical Medicine Dept.
Contact: 01911398419, 01935922433
✅ Dr. Ferdouse Begum (Rubi)S
MBBS, MCPS (Gynae & Obs)
DGO (DU)
Contact: 01911398419, 01935922433
✅ Dr. Shahin Reja Chowdhury
MBBS, DDV, MCHS (Norway)
V & D, Specialist
Contact: 01911398419, 01935922433
✅ Dr. Md. Shah Neawas
MBBS, MCPS (Medicine)
MRSH (London), DTCD (BSMMU)
Contact: 01911398419, 01935922433