Bangladesh Heart And Chest Hospital is a leading medical institution in Dhaka, committed to providing specialized cardiovascular and chest-related care. With a team of dedicated healthcare professionals, cutting-edge technology, and a patient-centric approach, they offer comprehensive services ranging from diagnostics to interventional procedures. As one of the top cardiac care centers in Bangladesh, they cater to patients with heart and chest diseases, ensuring precise diagnosis and tailored treatment plans.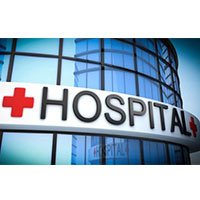 Whether you need cardiac surgery, interventional cardiology, or chest-related treatments, this hospital is equipped to meet your needs. With a focus on compassion and expertise, Bangladesh Heart And Chest Hospital strives to improve the heart and chest health of the nation. This healthcare facility stands out for its commitment to delivering quality care and its relentless pursuit of excellence in the field of cardiovascular and chest medicine. If you're seeking advanced care for heart and chest issues, this hospital should be at the top of your list, offering a beacon of hope and health for patients across Bangladesh.
Bangladesh Heart And Chest Hospital Address And Contact Details
Bangladesh Heart & Chest Hospital
(Sponsored By: The Heart & Chest Foundation)
🏥 Address: House No # 47, Road # 27 (New-16),
Dhaka-1209, Bangladesh
☎️ Tel: + 880-2-9114266, 8123977
Bangladesh Heart And Chest Hospital Doctors List
✅ Professor Dr. N.A.Kamrul Ahsan
✅ MBBS (Dhaka), MS, FACS (USA)
Trained in Coronary By Pass Surgery (USA)
Trained in Laser Surgery & Stem Cell Surgery (Germany)
Cardio Vascular & Thoracic Surgeon
Head of the Department of Cardiac Surgery (Past)
National Institute of Cardiovascular
Diseases & Hospital, Dhaka
📱 Mobile: 01923206017, 01711549201
☎️ Tel: 8802-8151506
📠 Fax: 8802-9134684
📧 Email: ahsan_nak05@yahoo.com, imab_ndf@aitlbd.net
——————————–
✅ Dr. Nusrat Zahan Mini
✅ MBBS, FCPS
✅ Specialist in Obs & Gynaecology
MIRCOG (2nd Part) UK, RS (Eq Asst Prof)
Delta Medical College & Hospital, Mirpur, Dhaka
Visiting Hours: 6 PM – 8.30 PM (Friday Closed)
——————————–
✅ Dr. Habiba Jesmin
✅ MBBS (Dhaka), DCH, FCPS (Paediatrics)
✅ Child Specialist
Junior COnsultant Paediatrics
Dhaka Dental College Hospital
Cell: 01712230537
Visiting Hours: 6 PM – 8.30 PM (Friday Closed)
——————————–
✅ Dr. Nurul Alam Talukder
✅ MBBS, MCPS (Med.), D.Card.
✅ Associate Professor
Department of Cardiology
Northern International Medical College & Hospital
Visiting Hours: 7 PM – 9 PM (Friday Closed)