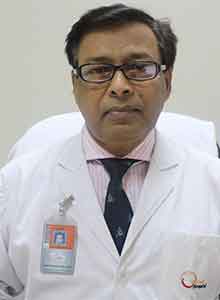 Dr. Mohammad Jahangir Talukder
Medicine, Medicine Specialist

Speciality : CONSULTANTS | INTERNAL MEDICINE

Education : MBBS, MRCP (UK.)

Work Days: Saturday, Sunday, Monday, Tuesday, Wednesday, Thursday
Dr. Mohammad Jahangir Talukder
Dr. Mohammad Jahangir Talukder is one of the most reputed Internal Medicine specialists in Bangladesh. He is experienced in the treatment of Acute medical emergency, Respiratory, Endocrine, and Infectious diseases.
Dr. Mohammad Jahangir Talukder Chamber & Appointment:
Adress:
Plot 15, Road 71, Gulshan, Dhaka-1212, Bangladesh
Visiting Hours:
09:00 AM To 5.00 pm
Contact Info:
Mobile Number: +880 1914 001234
Telephone Number:
+88 02 8836444, +88 02 8836000
Fax:
+88 02 8836446
Email:
info@uhlbd.com
"Commited to serve the unprevilaged part of society with the equel devotion of the previlaged group keeping the humaniterian issue on the top of health care without deviation from medical ethics and medical jurisprudence."
–Dr. Mohammad Jahangir Talukder
Obtained M.B.B.S from MAG Osmani Medical College, Sylhet; under Chittagong University in 1978. Completed internship in Sir Salimullah Medical College. Worked for seven years under Ministry of Health, Bangladesh.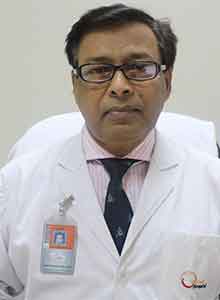 Joined Ministry of Health Saudi Arabia in 1986. Worked in different institutions till 2001. Transferred to Al Rass General Hospital in December 2001 and worked as Medical Resident Officer till 2008. During this 8 years, obtained extensive training in the management of critical patient in different field of medicine like Neurology, Cardiology, Infectious disease, Pulmonology, Nephrology, Rheumatology, Toxicology, A&E and Intensive Care. Obtained ACLS and BLS certificate. Obtained MRCP (UK) in May, 2008 and joined as Medical Specialist in the same hospital. Worked there till July,2012.
On July, 2012 joined as Chief of the Department of Medicine at Al-Nabhaniya General Hospital.
Joined United Hospital Ltd, as Associate Consultant, Medicine, from on 15 August, 2013 to till now.